---
Chronic and acute medicine
Medicine you may need to use for three months or longer
Drug Utilisation Review (DUR)
A comprehensive review by the pharmacist of your medication, therapy options and alternatives that may be more cost-effective and beneficial to your health and well-being, taking into account your personal circumstances and needs
Scriptpharm Medicine Formulary
A list of medicines that have been approved by your medical scheme for the treatment of a specific condition. The medicines on the list are considered safe, clinically appropriate and cost effective for the treatment of the specific condition
---
---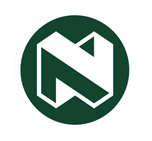 Nedgroup Scheme Update 2019: Pharmacy Direct is the sole Designated Service Provider for the Nedgroup Hospital Plan

If Hospital Plan members use a non-DSP there is a 25% co-payment which the member will be liable for.
Copyright 2016-2019 Scriptpharm (Pty) Ltd | All Rights Reserved |
M-Squared Designs
While every effort is taken to ensure the accuracy of the contents of this website, information may change. Neither the owner or webmaster will bear any responsibility for any errors, omissions and/or the consequences of any actions based on information contained herein.